Major Scale Backing Tracks







by

The following guitar jam tracks can be used as backings to improvise with the major scale.
We've been fortunate enough for Jamplay to provide the tracks straight from their backing track library of over 700 backing tracks. You can use the tracks as backings and play them straight from this site. If you would like to download the mp3′s, this is available from the Jamplay library.
Playlist
Here are the major scale backing tracks in a playlist if you would like to play through them all, or continue below for the individual tracks and their transcriptions.
Individual Tracks:
Ionian Machine in E Major
Ionian Machine in E Major
Very mellow E major backing track. Here's the transcription: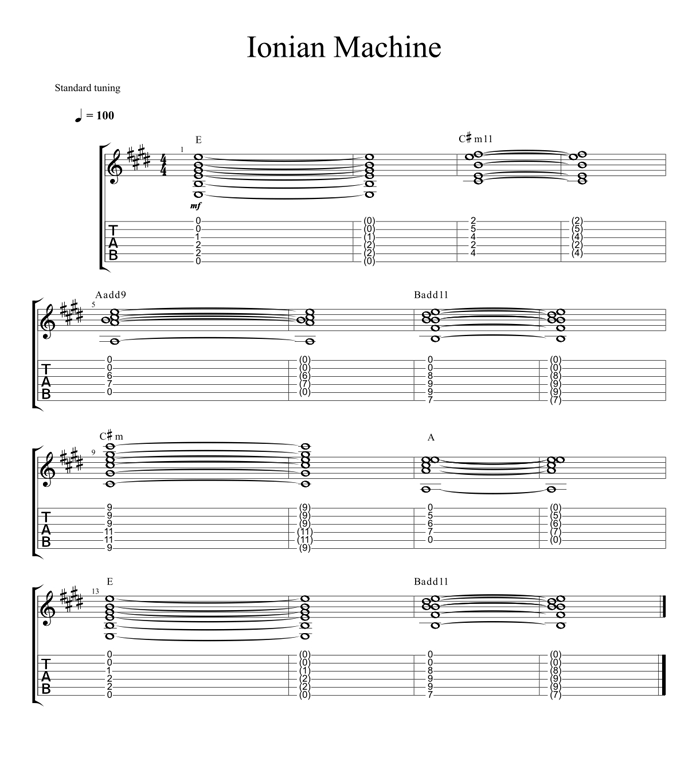 Country Pop in C Major
Country Pop in C Major
A backing track for C major with a laid back country feel. This track is by the jazz/fusion guitarist and Jamplay instructor Nick Kellie.
Transcription: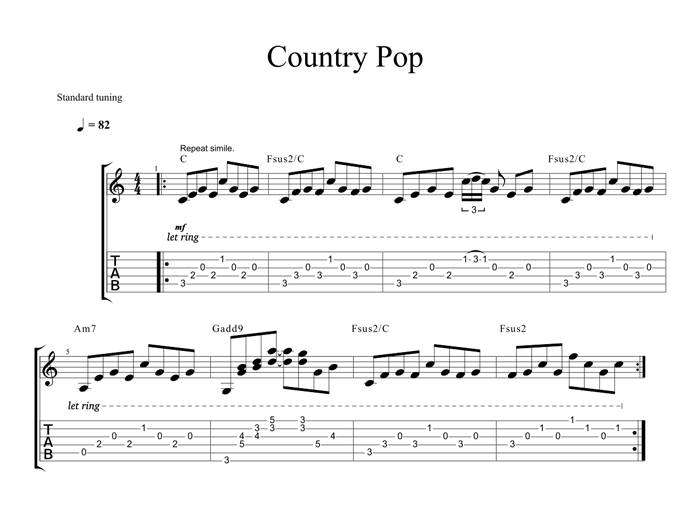 Jazzed Up in C Major
Jazzed Up in C Major
A track with a laid back jazz feel for soling in C major with the transcription: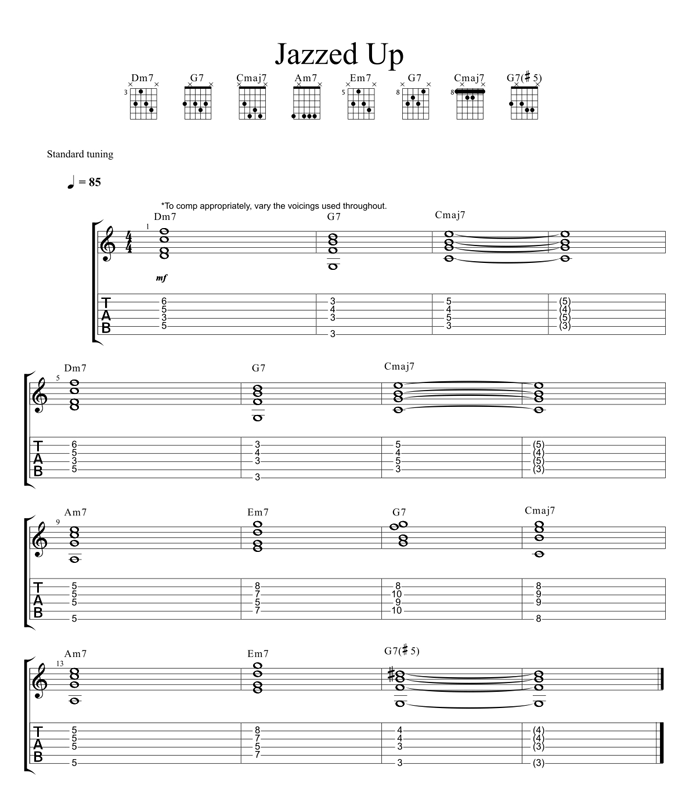 Easy There, Johan in D Major
Easy There, Johan in D Major
A bit of a classical influence here from David Wallimann. I believe this is the same chord progression used in the famous Pachelbel's cannon.
Transcription: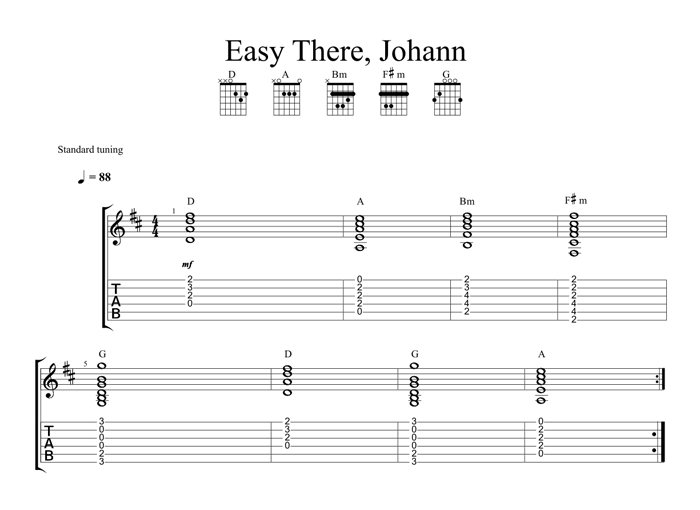 Additional Exercises
As I discussed in the Aeolean mode backing tracks page, as well as practicing your improvisation over these tracks I would also use them to help your understanding of forming chords from scales. To do this, I would work through the chords in the transcriptions to see how these chords are formed from the major scale. As the chords in the progressions are largely formed from the major scale, this major scale becomes a natural choice for soloing over the tracks.
Also, as you become comfortable using the scale over the chord progression, see if you can emphasise in your improvisation the notes of the scale that are part of the chord that is currently playing in the backing track. For example these notes may have a longer duration or be placed on a stronger beat of the bar. The other scale notes can then be used more to say move between these chordal notes in runs. This will be a step harder than simply using the scale, but will give a sense of harmony to your soloing and allow your solo to outline the chord changes.
Over 700 More Tracks
These tracks are provided by Jamplay, which is one of the leading online guitar courses containing video guitar lessons from a wide range of instructors and live video chat sessions with their instructors.
Their backing track library contains over 700 tracks put together by some of the best guitar instructors online.
I just took a few screenshots of their backing track library so you can have a bit of a members look at this section:







by